From $15.00 for 100 Cards

Classic Weight Stock premium card stock
0.010 in (0.254 mm) thickness
Light Matte aqueous Finish, Glossy Finish & Silk laminated Finish are available.
Popular, standard thickness for Business cards.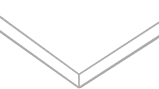 Light Matte aqueous, non-glossy Finish
Matte aqueous coating is a fast-drying, water-based, protective coating which is applied while the paper stock is on press to achieve a Finish that exceeds the quality of a varnish, but it is still writable.

Popular, standard Finish for Business cards.
From $15.00 for 100 Cards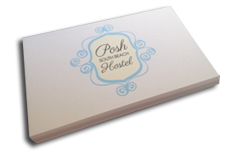 UV coating, Ultra-Violet coating, provides a much brighter high gloss Finish and gives your piece an overall feeling of greater quality with a shiny layer.

Glossy Finish is popular because it enhances the colors and provides limited protection against water damage.

From $15.00 for 100 Cards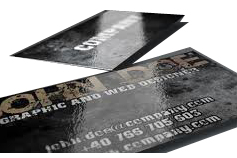 Luxurious silk laminated Finish provides many benefits: added protection, increased rigidity, enhanced ink colors, and greater sheen. If you need your printed piece to be rigid, we recommend silk laminated Finish.
We apply a thin and silky laminate film onto your printing goods.

From $26.89 for 100 Cards